PRODUCTS
Find the most suitable product for you in the simplest way
PILOT
Find the most suitable product for you in the simplest way
Located in the Oriental Waterside City known for its picturesque landscape and elegant gardens, Suzhou Pilot Advanced Material Co.Ltd. ("Pilot") is an environmental new materials company in the forefront of technology incorporating scientific research, industrial production and trade service.Integrating the development, manufacturing and marketing of printed metal composite decorative panels characteristic of internationally leading metal roller printing technology, Pilot is aspired to be China's leader in new metal materials industry.
Guided by the innovative development model of production, education and technical research, Pilot has increased its investments in technical innovation, product development and feature leadership, and built a high-caliber expert team mastering core technologies. The perfect combination of self-development and partnership with research institutes has helped tackled the technical difficulties of printed metal composite decorative panels. Now it has been already put into scale production.
Art Challenges Tech, Tech Accomplishes Future, Pilot can manufacture the printed metal composite decorative panels with the feature of brightly-colored, solid-looking, high-strength, color-fast, fireproof &antibacterial and easy to install. These panels can be widely applied in financial, medical, rail transit and building decoration industries. Thanks to domestic and international leading technologies and processes, Pilot can meet customized demands on different colors and specifications, winning high recognition by the market.
Get To Know Pilot Quickly, Starting With Corporate Propaganda
PILOT NEWS
Find the most suitable product for you in the simplest way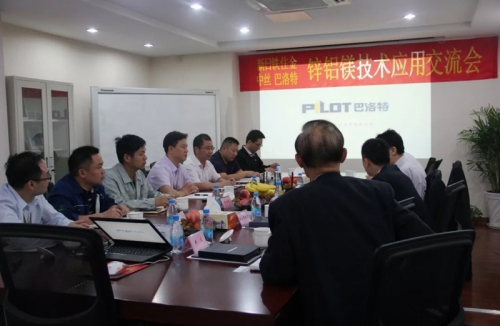 International famous steel enterprise-- Nippon St...
PILOT CASE
Find the most suitable product for you in the simplest way